Where the Grass is Always Greener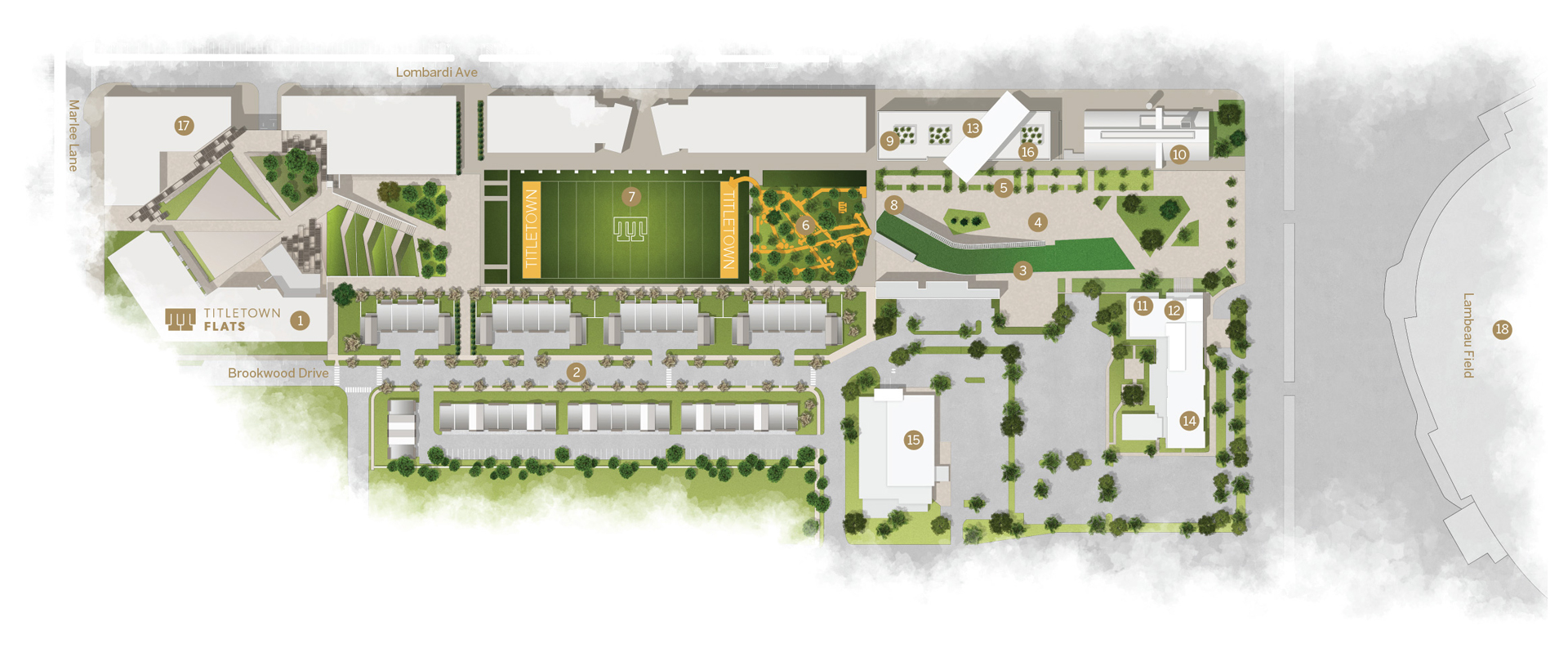 1
TitletownFlats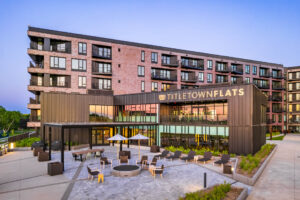 1 of 18
2
TitletownHomes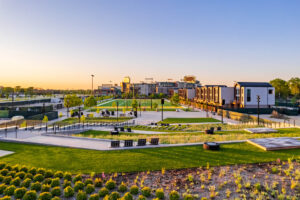 2 of 18
3
Ariens Hill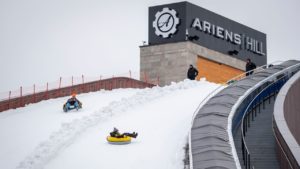 3 of 18
4
Ice Rink and Plaza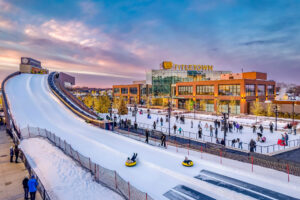 4 of 18
5
Game Courts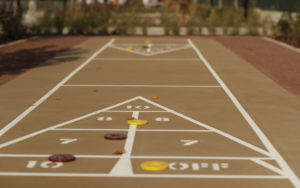 5 of 18
6
Playground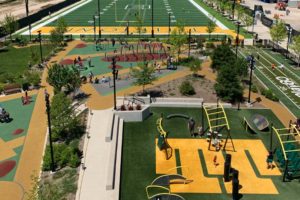 6 of 18
7
Football Field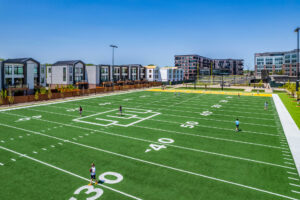 7 of 18
8
46 Below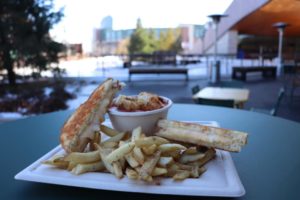 8 of 18
9
The Turn, Topgolf Swing Suite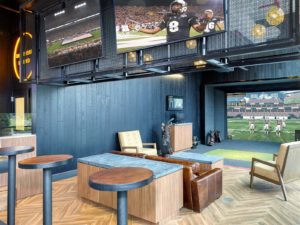 9 of 18
10
Hinterland Restaurant and
Brewery
10 of 18
11
Tavern in the Sky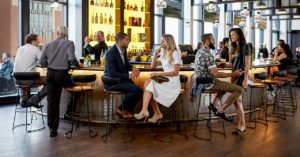 11 of 18
12
Leaps & Bounds Café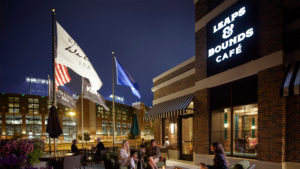 12 of 18
13
TitletownTech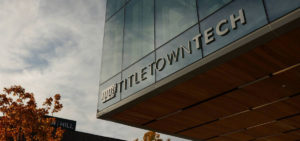 13 of 18
14
Lodge Kohler and KOHLER
Waters SPA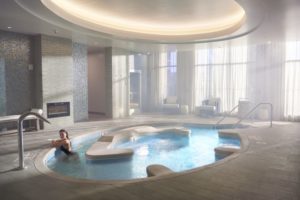 14 of 18
15
Bellin Health Titletown Sports
Medicine & Orthopedics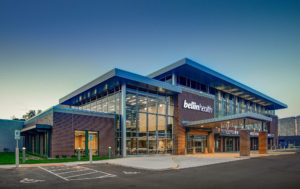 15 of 18
16
Associated Bank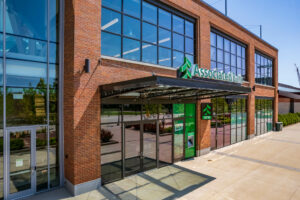 16 of 18
17
U.S. Venture Center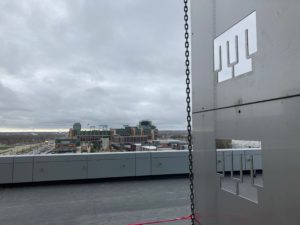 17 of 18
18
Lambeau Field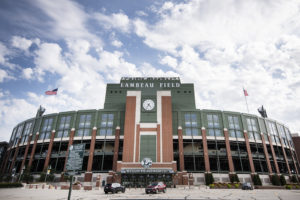 18 of 18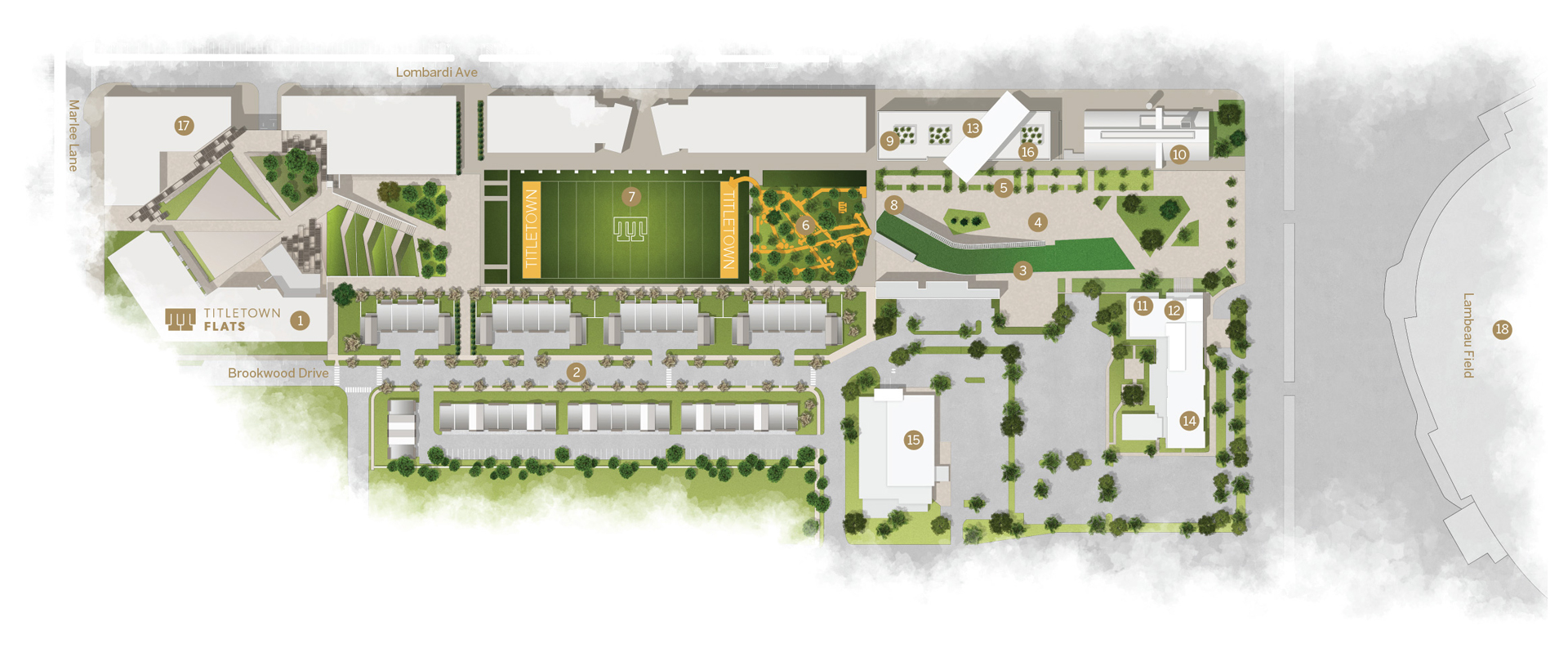 There's so much more beyond your home. Green Bay's newest mixed-use community
has it all spread across 45 acres. Checkout the neighborhood.
1. TitletownFlats (Rentals)
2. TitletownHomes (For Sale)
3. Ariens Hill
4. Ice Rink and Plaza
5. Game Courts
6. Playground
7. Football Field
8. 46 Below
9. The Turn, Powered by Topgolf Swing Suite
10. Hinterland Restaurant and Brewery
11. Tavern in the Skye
12. Leaps & Bounds Café
13. TitletownTech
14. Lodge Kohler and KOHLER Waters SPA
15. Bellin Health Titletown Sports Medicine & Orthopedics
16. Associated Bank
17. U.S. Venture Center
18. Lambeau Field
Questions? Want to Schedule a Tour?
Fill out the form below to discuss your next home!
Contact Us
Schedule a Tour
Contact Us
Schedule a Tour